Cognitive Behavioural Therapy (CBT)
Cognitive Behavioural Therapy is a technique designed to help people to think more realistically and to problem-solve challenging situations that may arise in their personal and working lives. Cognitive Behavioural Therapy differs from other forms of therapy in that it is focused on the present rather than investigating the past.
Cognitive Behavioural Therapy has been demonstrated to be highly effective for a number of issues that include:
Depression
Anxiety
Panic
Alcohol Abuse
Eating Disorders
Phobias
Obsessive Compulsive Disorder
Insomnia
Anger Management
Relationship Problems.
At Gates Psychology, our Clinical Psychologists are extensively trained and experienced in the delivery of Cognitive Behavioural Therapy. In fact, our Clinical Psychologists are all members of the Australian Association for Cognitive Behaviour Therapy, Australia's most widely recognised professional organisation for CBT training.
Our Clinical Psychologists can teach you a range of these CBT techniques that have been shown to effectively manage an extensive range of concerns.
Cognitive Behavioural Therapy, with its rapid results and lasting benefits, remains the treatment of choice of Psychologists worldwide.
Medicare's endorsement of CBT as the 'therapy of choice' is further recognition of its effectiveness in treating psychological issues.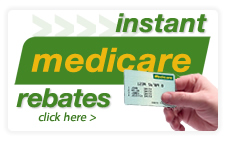 (07) 4080 7326
The Boland's Centre
14 Spence St (Cnr Lake St.)
Cairns QLD 4870
Tel: (07) 4080 7326
Fax: (07) 4080 7355