Contact Us
Contact Details
The Boland's Centre
14 Spence St (Cnr Lake St)
Cairns QLD 4870

Phone: (07) 4080 7326
Fax: (07) 4080 7355

How to Find Us
Gates Psychology is conveniently located in the heart of Cairns at the Boland's Centre - which you will find on the corner of Spence and Lake Streets. Please do not hesitate to call us on (07) 4080 7326 for directions.
Parking
Street parking is located on both Spence and Lake Streets and there are car-parking stations located close by.
Buses
Gates Psychology can be easily accessed by buses passing through the heart of Cairns.
Map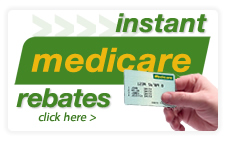 (07) 4080 7326
The Boland's Centre
14 Spence St (Cnr Lake St.)
Cairns QLD 4870
Tel: (07) 4080 7326
Fax: (07) 4080 7355