Treating Chronic Pain
Living with Chronic Pain can be a life-altering experience. It is now well understood that the experience of Chronic Pain has an underlying psychological element, and that secondary issues such as Depression and Anxiety can serve to complicate this health picture.
Psychological Effects of Chronic Pain
Chronic Pain sufferers will often experience:
Depression
Anxiety
Stress
Relationship issues
Irritability
Chronic tension
Grief
Sleep problems
Problems in the workplace
Drug or alcohol abuse.
Treatment of Chronic Pain
At Gates Psychology Cairns, we will help you to better manage your Chronic Pain through a Cognitive-Behavioural approach to pain management. This involves cognitive therapy for Depression, learning relaxation skills, re-assessment of life goals, learning how to pace activity levels, modifying self-talk and developing more positive attitudes.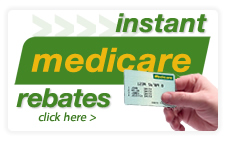 (07) 4080 7326
The Boland's Centre
14 Spence St (Cnr Lake St.)
Cairns QLD 4870
Tel: (07) 4080 7326
Fax: (07) 4080 7355