Employee Assistance Programs (EAP)
For the Individual
Our working life is a key factor in our happiness and well-being.
Employers also recognise that the health of their staff is paramount and will often offer their workers the opportunity to seek psychological support in the form of counselling. These mental health initiatives are known as Employee Assistance Programs (EAP). This employer-funded support is offered for both personal and work-related issues. At Gates Psychology Cairns, we have had extensive experience providing this service to workers.
Ask your Employer whether this type of support is available for you.
For the Organisation
Gates Psychology Cairns provides psychological support to private and government organisations in the form of Employee Assistance Programs.
At Gates Psychology Cairns, we can offer tailored programs that will support the specific needs of each unique workplace. Our programs include a commitment to confidentiality and accessibility.
Contact us to discuss the unique needs of your organisation.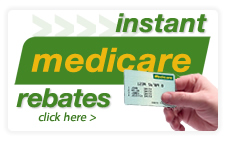 (07) 4080 7326
The Boland's Centre
14 Spence St (Cnr Lake St.)
Cairns QLD 4870
Tel: (07) 4080 7326
Fax: (07) 4080 7355