Relationship Counselling
At Gates Psychology Cairns, our Clinical Psychologists understand the importance of good relationships in forming the basis of a sense of well-being. We also understand that issues such as Depression, Anxiety, Stress, excessive alcohol consumption and low self-esteem can often compound relationship difficulties.
Our Clinical Psychologists can also provide individual therapy, in addition to relationship counselling, to help couples understand and overcome their relationship difficulties.
Relationship therapy can help:
Improve communication skills
Improve relationship satisfaction
Resolve conflict
Re-establish trust
Work through commitment issues
Address intimacy issues
Improve parenting skills
Manage stress and conflict within the home
Increase self-esteem and self-confidence
Deal with sexual issues including enhancing a healthy sex life
Manage anger.
At Gates Psychology Cairns, we believe that having a better understanding of ourselves is an important step towards developing more satisfying relationships with our significant others.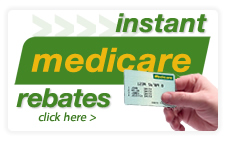 (07) 4080 7326
The Boland's Centre
14 Spence St (Cnr Lake St.)
Cairns QLD 4870
Tel: (07) 4080 7326
Fax: (07) 4080 7355