Treating Stress
Stress is both a psychological and physical reaction to demanding situations that exceeds an individual's perceived ability to cope. Most commonly, stress is the result of constant and repeated emotional upheaval created by an environment with too many pressures and inadequate supports. Individuals are more likely to experience stress when their time, knowledge, skills or finances become limited. Chronic stress can have a negative impact on all aspects of an individual's life including physical health, relationships and performance levels.
Common causes of stress include being pressed for time, problems at work or in relationships, retrenchment or unemployment, financial difficulty, a traumatic event, illness or disability, workplace bullying, significant change and unrealistic expectations placed on an individual.
Symptoms of stress often include:
Difficulty slowing down
Physical symptoms (e.g. upset stomach, diarrhoea, headache, insomnia)
Agitation
Disproportionally large amounts of nervous energy
Feeling hostile, angry, or irritable
Feeling anxious
Sensitivity.
Treatment of stress often includes:
Improving sleep
Cognitive Behavioural Therapy (CBT)
Relaxation skills
Time management
Lifestyle enhancement
Learning to delegate
Separation of work-life and home-life
Boundary setting.
We can help you to learn effective techniques to manage your stress. It may not be possible to remove all the stressors from your life, however learning how to better manage your stress may help you to get things done and dramatically improve well-being. Let the Clinical Psychologists at Gates Psychology Cairns work together with you to create a stress-reduction plan to reduce your stress levels and increase your ability to cope with a demanding lifestyle.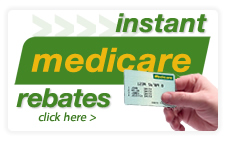 (07) 4080 7326
The Boland's Centre
14 Spence St (Cnr Lake St.)
Cairns QLD 4870
Tel: (07) 4080 7326
Fax: (07) 4080 7355