Workcover and Rehabilitation
At Gates Psychology Cairns, we recognise that special care is needed at what is often a most challenging time for individuals who have been injured in their workplace.
Our psychologists have extensive experience in providing effective treatment in these situations and take pride in the high level of service provided in the management of each case.
We recommend that you first seek approval for psychological support from your treating GP so that the cost of treatment can be billed directly to Workcover.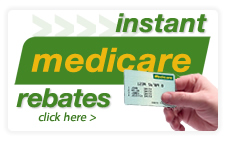 (07) 4080 7326
The Boland's Centre
14 Spence St (Cnr Lake St.)
Cairns QLD 4870
Tel: (07) 4080 7326
Fax: (07) 4080 7355